When eating plant based meals, sauces, dressings, and dips can make all the difference! Recipes like this cheesy and spicy dressing can make your simple meals taste gourmet, and bring variety to your taste buds. I love love love this recipe. It is easy to make and brings so much flavor to my basic salad ingredients, over spiralized zucchini, or as a veggie dip.
When eating nuts, seeds, and fats like avocados, coconut, etc. I try to consume these meals during the mid day hours, between 12-4pm, as this is when digestion is at peak performance. Eating the daily's heaviest foods mid day helps the body to have a good start on digestion before lying down for sleep. If we eat heavy foods right before bed they may putrify in our digestive system and cause problems like leaky gut, indigestion, gas, etc.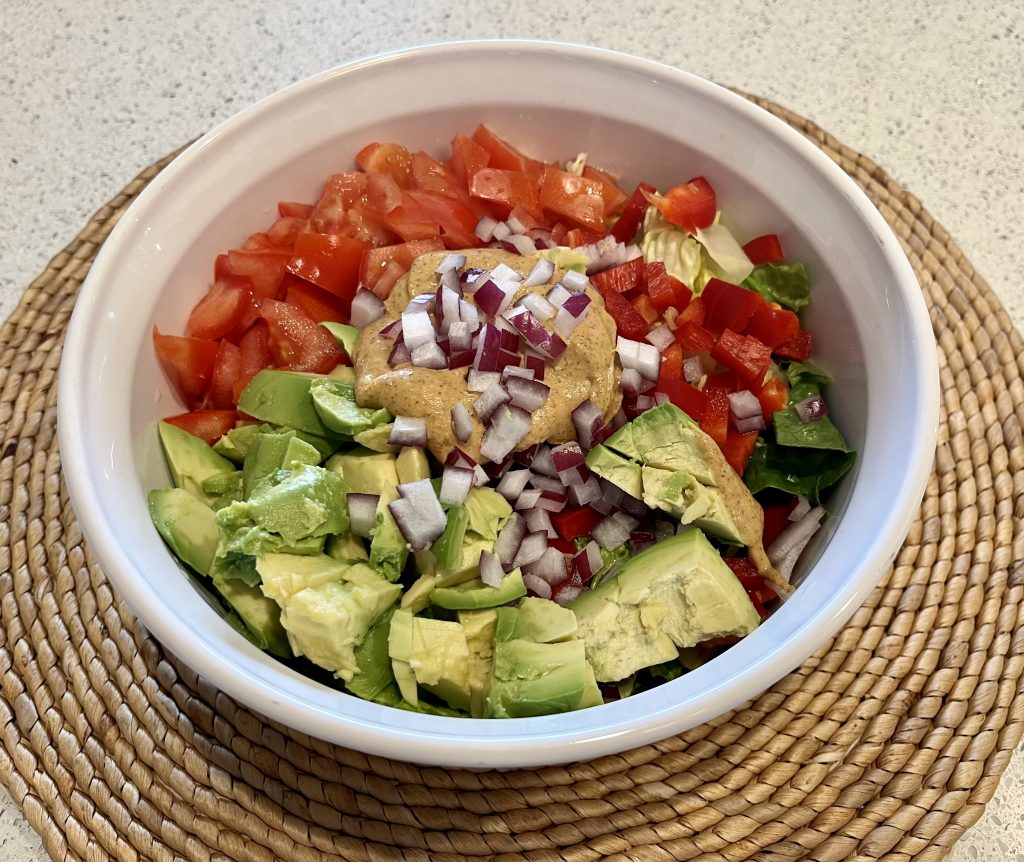 Salad Ingredients:
Romaine Lettuce Small bunch chopped
1 Red Bell Pepper
1 Avocado
1/4 cup chopped Red Onion
1 chopped vine tomato
Dressing Ingredients:
1 Cup Raw Cashews (soaked 6-8 hours)
1 Clove Garlic
2 tbsp Nutritional Yeast
1 tsp Chili Powder
Pinch of Paprika
1/2 tsp Himalayan Pink Salt
Keep an eye out for upcoming Blog with all my favorite sauces and dressings in one Blog!
Eat to Live and Let Live,
Shannon